All photo novelties are made on site at your event

The timeless favorite, at your event. Ceramic miniature dolls with spring action heads that bobble, custom made with your guests faces. A wonderful take-home favor; large variety of available figures.

The Birthday Chronicle produces a personalized mini-newspaper front page, including graphics, that will be treasured for years. The printout includes a greeting, by name, from the then-President of the United States, plus newspaper headlines and stories from the recipient's year of birth. Combining nostalgia and history, people celebrating their birthdays can look back at the world as it was on the day they were born. 

In under a minute your picture is made into a button...while you wait! You can choose from our black & white video or full-color programs. Both programs includes our "Self-Expression Art Buttons." Key Chains and Refridgerator Magnets also available.

We now offer something every computer user will love, Mouse Pads! These are not just any old mouse pads but full color photographs of your guests that are personalized for each event.

Don't be puzzled about what novelty to have at your next event. Our Photo Puzzles are the perfect addition to any event. Your guests will have their pictures made into a keepsake puzzle to take home and share with their family and friends. 

With our new FANTASY PHOTOS your fun can go a long way. We use "Super-imposing" heads on bodies and magazine covers. You can make your event a hit. When you express yourself with photos like never before!

Photo Dog Tags always a hit. They can be a key Tag or around the neck.

Over 300 to choose from!!

When you select an individual's name from First Name Almanac's database of thousands of first names, the program retrieves the meaning of the name, local origin and root of the name and, optionally, lets you include astrological information and other personal traits in its customized printout

Just like the old midway had many years ago.

Over 50 designs to choose from.

Click on doll for pictures of all 32 bobble heads

Click on doll for event order for bobble head dolls

Keep your memories close at hand with this picture pen!

Displays everything from school photos to pets. Black acid-free ball point pen. Holds photos up to 2½" x 1¾".

Glow in the dark Gel Candles

Your photo on mini T shirt ---->

Turn them upside down to watch the glitter dance around the photo. Each snow globe has space for a 2" x 2 7/8" print.

On The Road Photo Postcards

Your Company logo at the bottom of frame

Custom set Pictures taken and made on your site.

Picture your event with green screen and over 25 choices of famous people  for you to be  with.

Ferris State University's home coming 07 "The Chapel Of Love"

Above Christmas photos your guest can take home from your party.

Photo novelties are great for a Bar Mitzvah and Bat Mitzvah. 

Great for a Bar Mitzvah birthday party company picnics all night grad party

All night grad party hit. 

Click Above for Back In Tyme Photos

photo novelties photo dog tags snow globes fantasy photos old tyme photos college events Michigan Indiana Illinois Ohio

Now your group can have a blast with going to Hogswoth. Pick out your background out of the book 35 to choose from get on your robe pick out your magic wand and get ready for fun! Great for large groups 100 an hour can have fun.  

Harry Potter soundtrack playing to set the mood..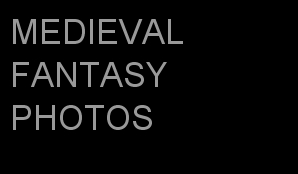 Great for Halloween parties for all ages!

OVER 30 backgrounds to choose from!

Fog Machine and Halloween music included!

Halloween props add to the fun!

Add Caramel Apples to the party!!!

Over 30 backgrounds props included

Over 30 fun backgrounds to choose from

Your group can have a blast getting pictures right on site. Comes with props and green screen backgrounds to put you in your kingdom!

includes props and standees

Custume Logo in the picture greenscreen

Click on booth for more info

Overall Size: Large - 5-3/4" diameter or Small - 5-1/2" diameter

Metal Snowflake Ornament

Insert size: 1-5/8"

Holds one photo

Chrome color plated metal

Comes with attached red ribbon for hanging

Individually boxed in a red box with acetate cover

This unit requires a level 5' x 5' area of space to setup and 9' of overhead clearance. It also needs one electrical outlet to power the blower which inflates the chair during your event.

Includes clown wigs and props

Dye Sub Photo ceramic mugs photos taken on site mugs made on site! Dishwasher safe and long lasting!

NEW!! color changing mug logo free with picture taken on site  

This miracle mug will astound you. For sublimation transfers. When hot liquid is added the brilliant color photo appears and the mug turns white! 11 oz. Available in 5 colors

Photo Dog Tags aluminum

Size:1.15" x 2"

last forever and waterproof 

comes with 30" chain